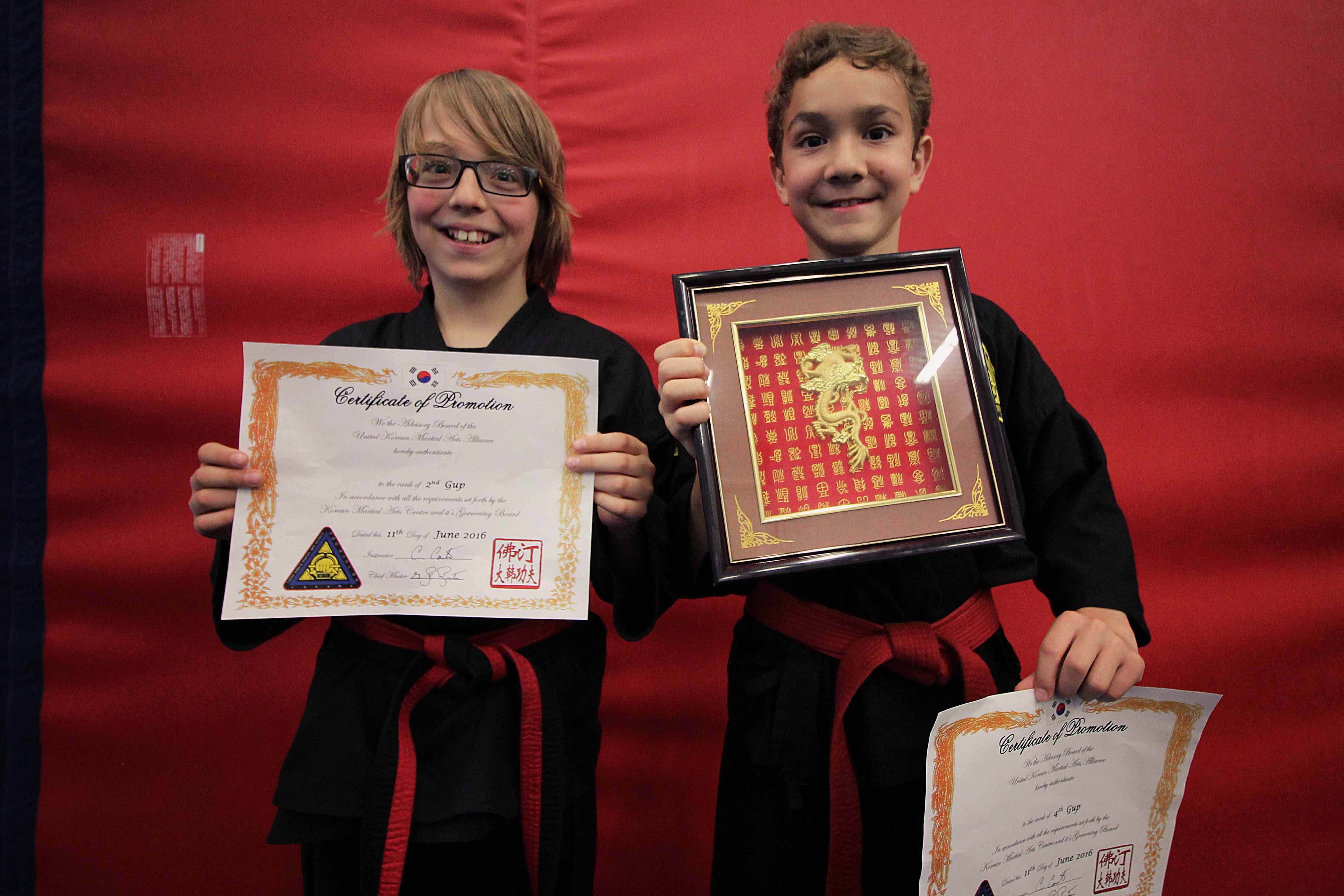 Juniors
Ages 8 to 13
In this class, students are taught self defense (evasion, de-escalation, striking and kicking, joint locking, hip throwing, and more), traditional Korean patterns called Forms, Korean weaponry (short stick, staff, and sword at the advanced level), how to fall correctly without getting hurt, acrobatics, and so much more. For more information about the curriculum taught in the Junior class, please visit the curriculum page.
Many KMAC students choose to compete in local, regional and national tournaments. We are proud to have coached several World Champions, crowned on all corners of the globe as far as Korea, Ireland and Florida.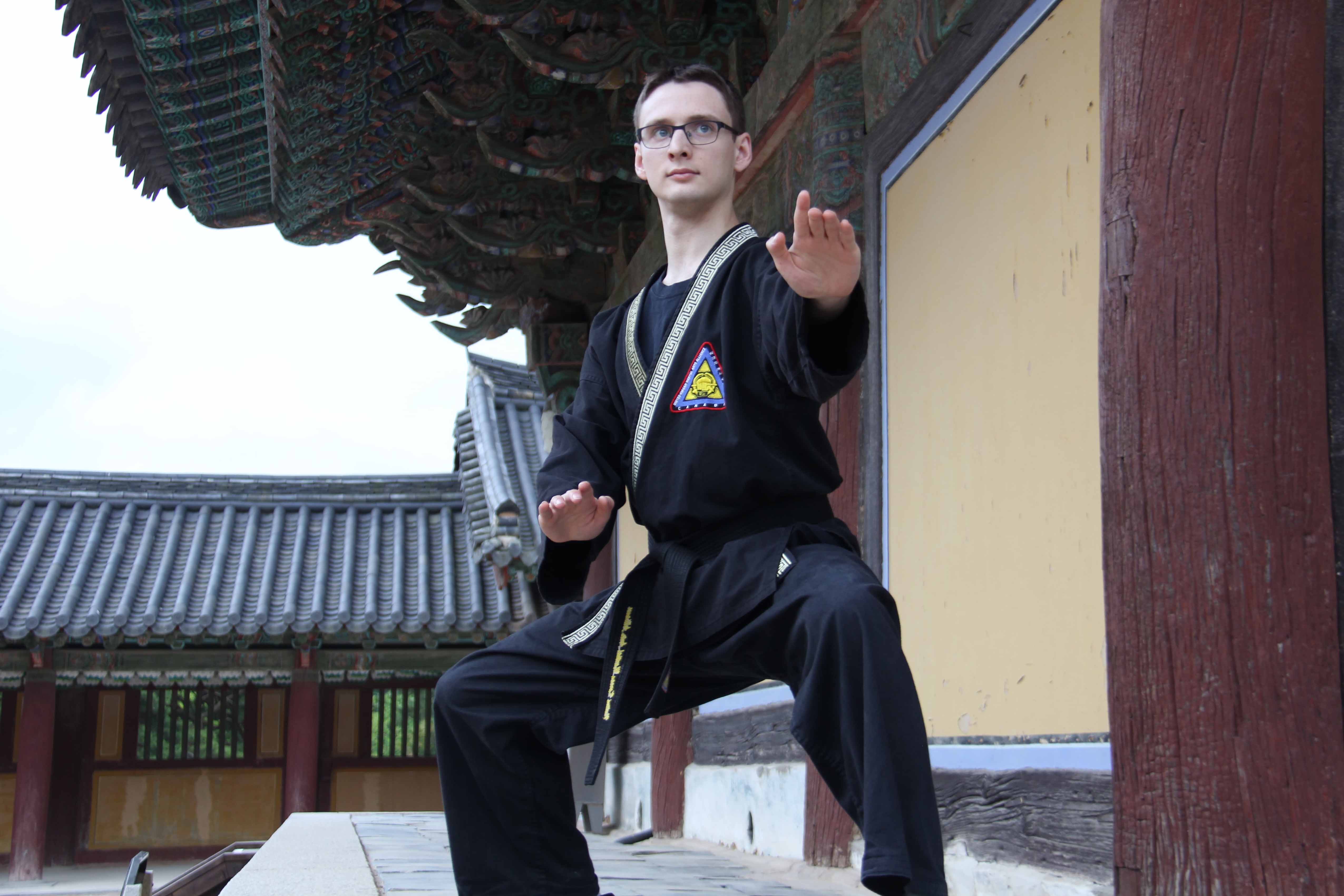 Adults
Ages 14+
In the Adults class, you can expect traditional Kuk Sool Hapkido instruction. Self defense techniques are taught with real life application in mind. Striking and kicking drills are used for fitness, alongside Korean open-hand forms to improve flexibility, strength, balance, coordination and focus. If you're new to forms, you can think of it as a type of moving yoga that combines all elements of martial arts.
Korean weaponry is taught to enhance dexterity and control. Learning to control a wooden staff at the Blue Belt level is a student favorite. Building on these basic skills, black belts go on to learn how to handle the sword, butterfly knives, fan, spear and more.
Starting with no-contact sparring, students are introduced to timing, distance management and a friendly form of competition with classmates. As students advance, they can choose to participate in different types of sparring like point sparring, continuous sparring, and even full takedown sparring at the black belt level.
Respect is number one in these classes. We foster a family environment where everyone is included, supported and treated fairly, while being challenged to be the best versions of themselves.